Shivers of Tomorrow
Shivers of Tomorrow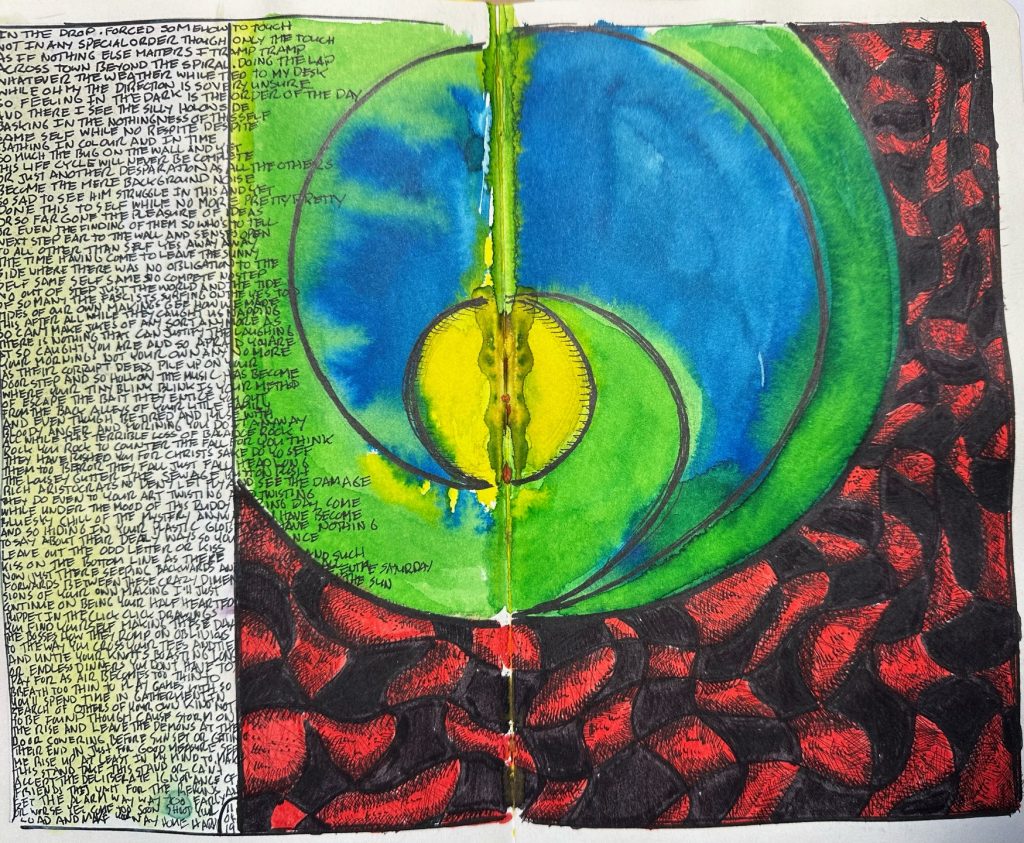 (Here a splurge related to expansion at the same time as extension. Soon to travel back to home turf…
Trundling, back-and-forth, and looking through squinted eyes out onto the listless lack-less garden. As I move my body, my jacket rustles and creaks in a strange, unfamiliar way. On the back of my neck, the tiny hairs quiver under the chill of yet another cold realization.)
More space and time for constructive questions. Time to begin expansions of chapters. Focus on feelings and the child's experience of situations.
Write down to the nitty-gritty of every tiny detail, whether it be boring, tedious or totally irrelevant. It must be documented.
There must be more examples of dialogue… a form of role-play perhaps.
What is it that blocks the creative flow, what is it that denies the creative flow, what is it that distracts from the creative flow, what is it that negates the creative flow? What is it that restricts the creative flow? What is it that dictates to the creative flow… ???

All as always going against the grain. Backing up your sad beliefs about ultimate intelligence and woman that would one day love you. Yes, you had it all going there and then. In the middle of what would suddenly crack open to chaos and a tragedy that would scar and mar the silky-smooth texture of youth and future days. All this seen through the lives in the back yards of people you thought you knew throughout the checkerboard street patterns of your perfectly finite town.
And how obvious we can see from here the encryption of that fear crazed wanderlust, bubbling to break us into the (yes, let's say it) song of songs. All for you standing behind the choir we put together just for the fun of it. Family, friends and hangers on,  making a harmony that touches something close to the marrow.
Copyright © Graeme Perrin 2023